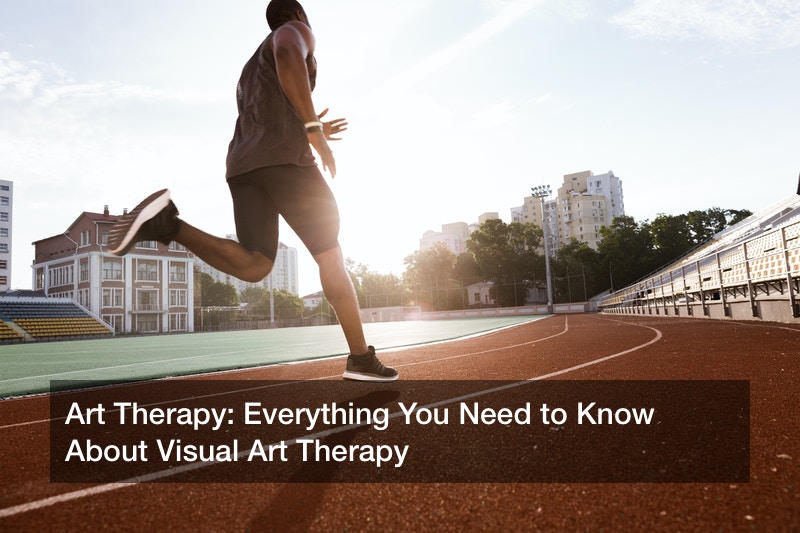 There are many varieties of therapy available to treat patients of kinds. Art therapy and creative arts therapy are newer forms of therapy that are often ignored or rarely heard of. However, they are incredibly useful and helpful forms of therapy.
What Are Art and Creative Arts Therapy?
Creative arts therapy is an umbrella term that includes dance, music, drama, poetry, and visual art therapies. Expressive Therapy is the use of multiple expressive disciplines to treat mental illness. Art therapy, which falls under creative arts therapy, is defined as the use of visual creative expression and psychotherapeutic techniques to treat mental illness. Psychotherapy refers to talk therapy, the traditional form of therapy used to mental health issues and illness. Psychiatry refers to the medical specialty that includes the treatment, prevention, and diagnosis of mental illness. Psychiatrists are the only practitioners in the psychology industry capable of prescribing medication to treat mental illnesses. Visual creative expression can refer to any form of visual art including painting, drawing, printmaking, sculpture, ceramics, photography, video, filmmaking, design, crafts, and textile art.
A Brief History of Art Therapy
Creative arts therapy can both be traced back to the use of the arts in "moral treatment". Moral treatment put simply, was part of the enlightenment era of thinking and emphasized the idea of humane care for the mentally ill, and lead to the development of psychotherapy and psychiatry. The term "art therapy" wasn't used until 1942 when artist Adrian Hill began his work using artistic expression to help patients suffering and recovering from tuberculosis. Edward Adamson expanded on Hill's work, using it in long-stay mental hospitals. They led the way to the foundation of Art Therapy associations in both Great Britain and The United States in the late 1960s.
Who Can Be Treated With Art Therapy?
Art therapy can be used to treat virtually any kind of patient. Art making and creative expression are often ways people choose to cope with stress so it's not a difficult therapy to administer and can be used as are a variety of age groups and skill levels. It can be used to help to treat:
Learning disabilities
Stress
behavioral or social problems
Trauma
Anxiety
Depression
Cancer
Medical conditions
Aging-related issues
PTSD
Emotional difficulties
Eating disorders
Substance use
relationship problems
Psychosocial issues
Stress
Psychological distress caused by other medical problems
Cancer
The use of art therapy to help treat stress-related to cancer treatment is documented in a variety of studies. They have proven the effectiveness of art therapy in providing both stress relief and emotional expression to patients going through cancer treatments. Art allows patients to continue to do something useful and expressive and can give a sense of self outside of being a cancer patient. Studies have also shown that cancer patients who participate in art therapy are more likely to be discharged earlier, have reduced stress and better vitals, improved quality of life, physical symptoms, and suffer less from depression and anxiety due to their condition.
Dementia
Another use of art therapy is in nursing and senior living centers to help patients dealing with dementia express their emotional state, and deal with inner conflict and confusion. Expressive therapies have also been shown to help calm patients with dementia as well as give them some way to non-verbally express themselves. It's also been shown to help improve quality of life, even among patients who cannot perform any artistic tasks themselves and simply watch as others paint or draw.
It's often used in conjunction with arts and crafts, cooking, and other forms of expression and creativity. Senior centers often embrace expressive therapy by introducing seniors to everything from kitchen equipment to pallet for sale in a safe environment. They embrace the creation of everything from ceramics to handmade furniture. Both art therapy and creative, expressional tasks like cooking and woodworking have shown to help seniors living with dementia become calmer, less aggressive, and more social.
Patients who are still mobile and somewhat self-sufficient can experience major benefits from art therapy. Engaging the creative process is calming and helps with anxiety and depression. It can also help patients build relationships, feel more in control, express their emotions, and better communicate with caregivers. Creative activities may also help with strengthening memories and mindfulness.
Art therapy can also be done in groups, allowing families to participate. In this way, art therapy can be used as a means to communicate and preserve life stories. It can also help improve a patient's quality of life by helping them realize they can still contribute and bring happiness to their families.
Patients in nursing homes can benefit from art therapy as well. Not only can it bring joy and laughter to a patient's day-to-day activities, but visual art can also be displayed. If a patient is too ill to be able to perform any tasks themselves, watching someone paint or listening to someone read can be just as soothing.
For many patients with dementia in nursing homes, the most frightening thing may be a loss of language skills. Art therapy allows patients to continue to communicate with caregivers and family members without the use of language. It can also be used to determine how a patient is doing psychologically and physically.
Depression and Anxiety
Various forms of anxiety disorders and depression can be treated partially with art therapy. Artistic expression not only improves mood but helps give patients a sense of control and as well as a place to act on impulse. Eating disorders are a very common anxiety disorder that's treated with art therapy. It is also very effective in helping curb school anxiety. It can be used to create a visual representation of emotions that can be difficult to verbally express. The use of art therapy in treating these kinds of disorders is not as well documented as is it in others.
Chidlren
The use of art therapy among children and teens dealing with trauma and other mental health issue is perhaps what art therapy is best known for. Alongside psychotherapy, creating art may be the most effective way of treating children affected by trauma. Many traumatized children do not know how to make sense of what happened and/or may not have the verbal skills to express it. Artistic expression allows them to explore what happened in a safe way that can understand. It also builds self-esteem, helps build trust, and helps create positive experiences. Those on the Autism spectrum also tend to benefit from art therapy in this way.
Where Can You Find an Art Therapist?
Art therapists can usually be found wherever therapeutic services are offered as well as other locations that focus on human or health services. The use of art therapy may be applied in a number of locations:

Hospitals
Wellness center
Correctional facilities
Community centers
Private therapy offices
Senior centers
Art studios
Women's shelters
Homeless shelters
Elementary schools and high schools
Colleges and universities
Residential treatment centers
Group homes
What Happens In Art Therapy?
Unlike an art class, the use of art therapy focusses on the expression of the internal world rather than the teaching of techniques. This allows the focus to be the patient's perceptions, imagination, and feelings. Art therapy sessions differ wildly depending on the patient and the therapist. Often times art therapy is used alongside psychotherapy, or talk therapy, and psychiatry, which is used to diagnose and treat mental disorders using psychiatric medication and supplements.
A therapy session may include any number of art forms including:

Painting
Drawing
printmaking
Sculpture
Ceramics
Photography
Video
Filmmaking
Design
Crafts
Textile art
Collage
The therapist and patient may then take the time to discuss emotions and ideas that went to the creation of the artwork.
How Do You Become An Art Therapist?
Many art therapists begin with art school and psychology classes in undergrad then continue with their psychological studies in a master's program at one of several universities that offer the training. In order to become an art therapist, you will at the minimum a master's degree in art therapy or a master's degree in counseling or a related field with additional course work in art therapy and fine arts. Depending on the state you may need to be licensed as a clinical psychologist, professional counselor, or social worker in order to offer the correct services.
Other creative arts therapies have their own requirements. Current in the United States 37 universities offer master's programs in music therapy, 34 universities offer master's programs in art therapy, seven universities offer master's programs in dance/movement therapy, five universities offer master's programs in drama therapy, and 5 universities offer master's programs in expressive arts therapy. There are also 75 undergraduate music therapy programs.
Conclusion
Art Therapy is a versatile form of psychotherapy that can be used in combination with a number of mental health treatments to help patients better express themselves. Verbal expression of emotional and mental problems is difficult and frustrating for many, and impossible for others. The use of art therapy is not only increased but it also becoming increasingly valid as a form of psychotherapy treatment.