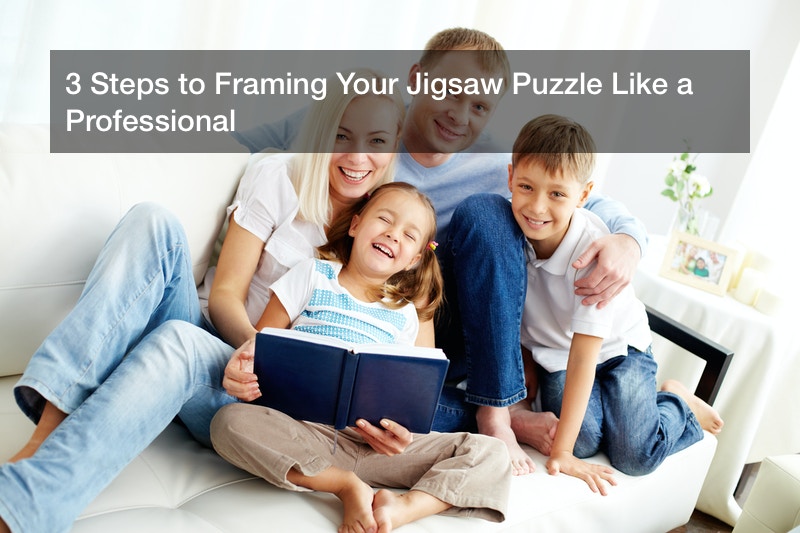 If you're looking for a perfect gift for that hard to buy for person, try a custom photo jigsaw puzzle. There are quite a lot of options for the 500 piece jigsaw puzzles, which are good for challenging even seasonal puzzlers. They are a unique kind of gift for any particular occasion including birthday, wedding, anniversary retirement, and just about any other casual appreciation. The finished size of the standard 500 piece puzzle is 18″ x 24″, making it perfect for framing and display.

There are two ways to go about it if you want to frame your puzzle. It's either you take it to a local framing shop and have it framed there or, DIY it at home using simple tools. Avoid damaging the puzzle if you're not good at DIY skills instead, let the professional handle it.

The 500 piece Jigsaw Puzzles Framing
Though it's easy to frame small jigsaw puzzles such as 300 and 500 piece jigsaw puzzles than framing a 2000 piece jigsaw puzzle, using the right procedure and tools can help you display your artwork within no time. The three main steps in puzzle framing are gluing, mounting, and framing.

Gluing

This is especially important when transporting your puzzle to a framing shop as it protects the pieces from falling. There are plenty of options when choosing glue for your puzzle but the widely used and most recommended is liquid glue. It works better than spray and powder glue in that it adheres easily and doesn't need additional preparation. It's also less expensive compared to other types of puzzle glue.

A specialized craft liquid glue offers more than just holding the puzzle together, it provides clear protective glossy finishes. How do you apply the glue? Using a brush or any improvised tool like a business card pour some glue on your puzzle and evenly spread it all over the puzzle surface —not forgetting the edges too.

Make sure you're gentle when applying glue otherwise you can damage the puzzle. While it's necessary to have every piece glued, don't use too much glue otherwise the pieces can curl after drying. After you're done, allow the glue to dry and develop a seal.

Drying Mounting

With the puzzle completely dry and no visible flared up edges, you can go ahead and mount the puzzle to a foam board that protects the puzzle from falling apart and warping in the long-term. But you should only mount your puzzle after choosing your frame to allow a proper fit. The size of the foam board you use will determine the type of puzzle frame to choose from.

Place your puzzle on the foam board with the design-side facing up and then use a pencil to mark its outline. Once you have a perfect fit, cut along the markings with a hobby knife. Remove the puzzle and apply the board with glue, it doesn't have to spread but ensure it has an even coat. Then place your puzzle down and make sure it properly aligns with the board. Use heavy books to weigh down the puzzle and for best results allow it to stay for at least 24 hours. Lastly, you can also consider adding a glass cover to protect your puzzle against harsh UV rays that could potentially cause fading, losing its valued appearance.

Framing and Display

Take the frame and align it on top of your puzzle. Use whatever securing method is in place to fasten the puzzle. You can choose a conventional wire hanger or hanging strips to display your puzzle on the wall. Choose a method that won't give you problems when you need to remove the framed puzzle from the wall. The 500 piece jigsaw puzzles are great for framing.